Bieszczady Center
Ursa Maior that is the Great Bear
Ursa Maior – an independent private brewery in Bieszczady Mountains (microbrewery), a regional centre of art, creativity and design. Ursa Maior Brewery (Bieszczadzka Wytwórnia Piwa) is a real, non-virtual enterprise, located in Uherce Mineralne, between Lesko and Ustrzyki Dolne (Poland).
It is an honest-to-goodness brewery, built from scratch and run by committed owners.
You can come to Ursa and see yourself.
The entire facility uses renewable energy and other innovative solutions.
The brewery invests a portion of its profit in local initiatives focusing on the protection and promotion of the environmental and cultural treasures of the Bieszczady Mountains.
We build rather on what modern Bieszczady mean to us and like-minded people: a source of inspiration, a metaphorical way of charging our batteries, wildlife, an opportunity to learn how to deal with adversities and... freedom – the freedom we experience and share with you. It's a new land, a new world, constantly changing and taking previously unknown shapes. It's like nature. It's like an adventure!
Ursa Maior in action
Be inspired by the Bieszczady Mountains nature! Meet Ursa Maior and the amazing stories of the people who create it. See how we use nature with respect, support it and celebrate locality. We bluntly show that it is possible. And all this while brewing excellent craft beer and feeding people good food.
We brewed
types of beers
in original styles
We founded
nature
microreserves
We produced
MWh of electricity
from the sun
Every year we are visited by
happy
guests
Brewed with heart
according to original, inimitable recipes
Craft beers Ursa
Bieszczady Brewery
How we make Ursa beer
1. Ingredients
Ursa beer is made of 4 basic and natural ingredients: water, many types of malt, various types of hops and special yeast. They are always of the highest quality! We do not use any substitutes, extracts, artificial flavors or aromas, enzymes, dyes, enhancers or ingredients of animal origin.
2. Mashing
The ground malt is mixed with warm water in the mash vat. Natural enzymes contained in malt convert starch into simple sugars.
3. Filtering
In the filter vat, the liquid part of the mash (wort) is separated from the solid part (grain). Filtration takes place through a special sieve.
4. Wort cooking
The wort is boiled in a boiling kettle. At the right moments, we add hops in different varieties. Varieties added at the beginning of cooking bring different types of bitterness, and those used at the end of cooking affect the taste and aroma of beer. Each variety of hops affects specific characteristics of the beer. For example, the unique citrus-like cannons in some beers are due to specially selected and hard-to-find hop varieties.
5. Fermentation
In the fermentation and storage tank, the process of alcoholic fermentation takes place – yeast processes natural sugars from malt and produces ethyl alcohol and carbon dioxide. This is where beer is made from wort! Ursa beer is naturally carbonated with carbon dioxide from the fermentation process.
6. Aging
Aging at low temperature serves the natural clarification of the beer. Flavors and aromas "work out" and the beer gains character. Depending on the type of beer, aging lasts from several weeks to even several months.
7. Bottling and keging
Aged and ready beer is poured into bottles and kegs. Brown glass is the best way to protect hop substances from degradation, because it reduces ultraviolet rays. Always choose beer in brown bottles!
8. Warehousing and distribution
Ursa beer is always stored in a cold room in the brewery and transported in a special cold-storage truck called a kURSAtor. Only in such conditions unfiltered and unpasteurized beer retains the highest and guaranteed quality.
Always up to date
Beer subscription
Don't bother with individual orders. Buy a beer in a subscription!

Once a month for 6 or 12 months you will receive beer straight from the brewery. You will get beers from the latest batches and completely new beers brewed in the Bieszczady Mountains.

We will pack the shipment in a specially designed and safe box made of thick cardboard containing 12 bottles of Ursa Maior Brewery beers available in a given month.

By choosing this option, you do not pay for delivery costs and you will save a total of 160 PLN to 300 PLN.


The sun drives us
Pro-environmental program
We use energy-saving power receivers, LED bulbs and pumps. We have introduced special procedures during the production of beer, which annually save up to 50% of electricity, water and gas compared to standard consumption in the industry.
20 solar panels heat 4,000 liters of water used for production and by Ursa Maior guests at a time. This provides about 80% of our total hot water needs.
We collect approximately 500,000 liters of rainwater annually. We put it into the ground around the brewery, use it to water plants and trees of old varieties, and supplement the water in the pond for tree frogs. A similar amount of water for beer production and other purposes we draw from our own borehole next to the building.
We recycle 100% of the water from beer production, kitchens and bathrooms in our two own Garden Treatment Plants. The plants growing in them, combined with natural microorganisms, make it possible to re-introduce water into the ground at Ursa Maior.
We do not mow the grass around the Ursa Maior building. Thanks to this, we do not make noise, save fuel, protect bees, bumblebees and other animals, and make better use of time.
We planted fruit trees of old varieties. They make fantastically tasty and healthy preserves.
All beers are 100% VEGAN – we do not use ingredients of animal origin in their production, i.e. honey, lactose, isinglass, gelatin, etc.
We are crazy about recycling and upcycling. Local residents sew fashionable bags from malt bags used for brewing beer. We process used cardboard into boxes, we make tables and other furniture and beer crates from old pallets, and we process used bottles into functional art.
In the bathrooms, the gray water sewage system is separated from the black water. Thanks to this, we make better use of the surface of our treatment plant. We also use cool linen towels in rolls that can be washed up to 100 times!
We do not use disposable plastic cups, straws or plates.
At the brewery, we launched the first professional electric vehicle charging station in the Bieszczady Mountains powered by renewable energy from a photovoltaic power plant on the roof of the brewery building. The station is equipped with two parallel charging stations with a power of 22 kW each.
We supported the establishment of nature microreserves together with the Natural Heritage Foundation and old forests in the Bieszczady Mountains and the planned Turnicki National Park.
We supported the construction of the Bieszczady Emergency Service for Bears and the operation of the Protected Animals Rehabilitation Center in Przemyśl.
Locally
On site in brewery
Enter the closed part of the brewery, a place where outstanding craft beers are made in small limited quantities.
A company shop where the variety will make you dizzy, and you won't see these products anywhere else in the world.
The brewery has a bar with six taps serving URSA beers, URSA cider, juices and snacks matched with beer.
Enjoy the privileges reserved for newsletter subscribers.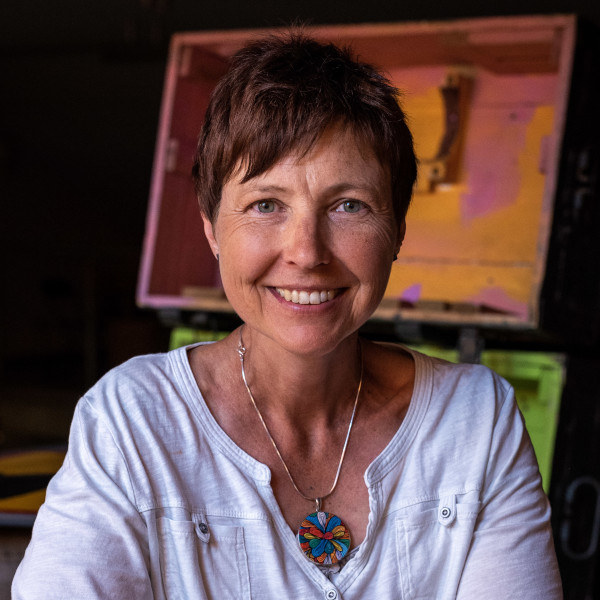 Agnieszka Łopata
Owner, Executive Officer of Brewing, Beer & Flavours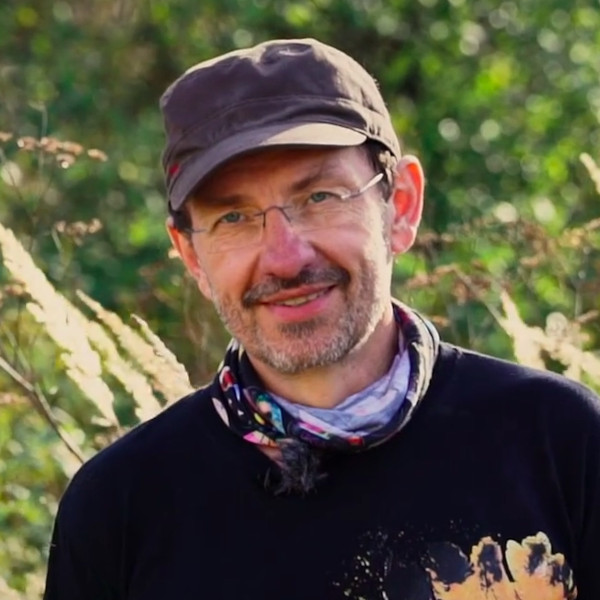 Andrzej Czech
Owner, Sales Commander in Chief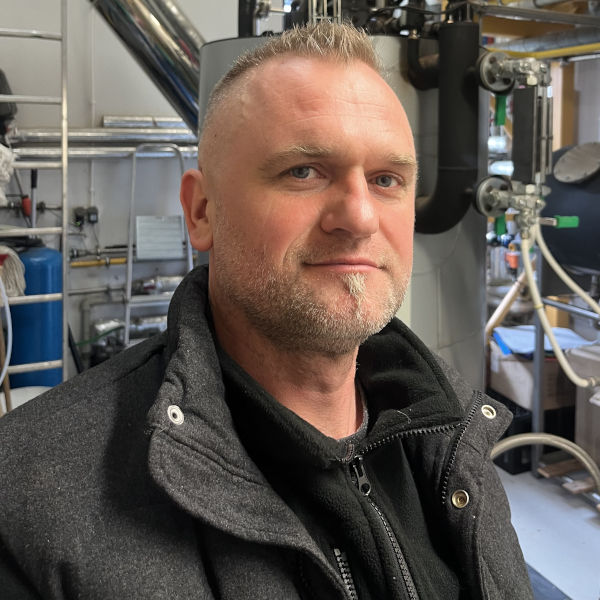 Krzysztof Mycyk
The Grand Master of Machinery & Equipment Maintenance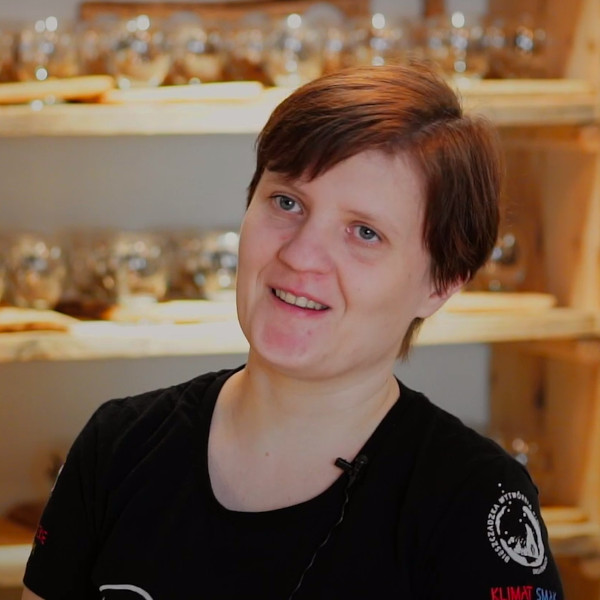 Joanna Dobrowolska
The Brewery Bar & Bars Vicinity Manager
In addition to the above individuals, we work with creators, graphic designers, transporters and a whole lot of nice people.
Explore Ursa Maior
Virtual tour
Ursa Maior Center
Contact the Great Bear
Address
Uherce Mineralne 122A, 38-623 Uherce Mineralne, Poland
Phone
+48 13 461 25 10, +48 791 146 277
Opening hours
Daily 10:00 – 16:00
3 June 10:00 – 17:00